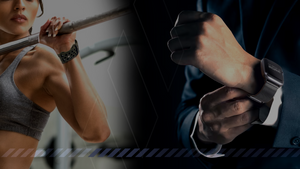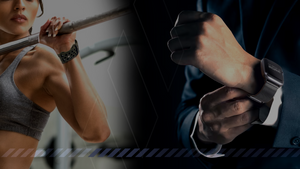 WHERE HIGH TECH MEETS STYLE
Your source for high quality Bands and Apple accessories
Why Apple Users love Spartan Watches?
★★★★★

Just what I needed
"Very easy to take on and off. Stylish too. And that spartan watches customer service can't be beat!!"
★★★★★

"This Milanese watch band is as close to an Apple Milanese watch band as you can get, you really, honestly, cannot tell the difference.
It looks amazing, and fits perfectly!
Great job Spartan Watches"
★★★★★

"I love my Spartan Milanese Apple Watch Band. It's made from high quality materials and looks wonderful. The magnetic clasp is strong and secure.

The Spartan Team made sure that I was completely satisfied with the product and the service, I would absolutely recommend this company to my friends."
★★★★★

I LOVE THE SPARTAN MILANESE BANDS

"I have used the Spartan Milanese bands exclusively as I do not like the silicon bands as they make my skin itch. Apple bands are ridiculously over priced and I find these steel bands just perfect.

I have the gold and black bands and they are just perfect; they fit well, the magnet is well done and strong and I have used bands for years, across watches as I upgrade them.

These bands are so durable I change watches but keep the bands and they work fine and last for ever. These bands are better than the ones Apple sells for way more green stamps."
★★★★★

A Must Buy

"So, i'm writing this review after a year of heavy use. I'm an ER nurse and i wear this daily for work and pretty much everything else. These straps have gone through hell, dirt, sweat, and accidental blood splatters (gross, i know)...and theyve held up amazing. These are super easy to wash and dry really fast."
Is your Release Button Stuck?
Learn how to fix it & prevent not being able to swap your bands out.
Frequently Asked Questions:
Yes, all bands from Spartan Watches are compatible with any Apple Watch version you may have (including the Ultra 1 and Ultra 2, Series 9, 8, 7, 6, SE, 5, 4, 3, 2, and 1).
Allow 1-2 days for processing and final QC approval. Most orders are delivered within 2-5 business days.
Priority Shipping, your Spartan bands are delivered within 1-2 business days.
For a limited time we are offering free shipping if your order is over $50.00 and you live in the US.
For US orders below $50.00, the cost of shipping & handling is $4.

The cost for Super Fast Priority Shipping (1-2 Day Delivery) is $10.00 USD unless your order is $99.00+ then it's Free.
We ship directly from the Spartan Watches head quarters in Jacksonville, Florida.
International shipping time will vary depending on country location. View details on our shipping page here.
Yes. All US orders come with free tracking.
Some international orders may not offer tracking, depending on the country.
We sell bands for use with your own Apple Watch. Similar to how you can buy third-party cases for your phone. We do not sell or include any products made by or authorized by Apple.
The Nylon Sport Loop is the band we recommend if you desire to wear your Apple Watch on your ankle.
Strap it snuggly around your ankle for increased accuracy (and comfort) in capturing your health data. 
In addition, the material is breathable and soft. As a result, it doesn't feel harsh against the skin around your ankle while still allowing for complete skin contact. 
Watch bands are "sized" to fit your Apple Watch correctly (which is not related to size of your arm/wrist). Apple Watch comes in 6 sizes: 38mm, 40mm, 41mm, 42mm, 44mm, or 45mm.